Rick's Software
Rick's core competency is architecting, writing, and creating software. Many of his accomplishments are retail software pieces which fall into the category of entertainment software. He also has a serious side with many fortune 500 corporate clients who use his services on a regular basis. He is currently working on an enterprise-level collaboration system.
Clients
Bellomy Research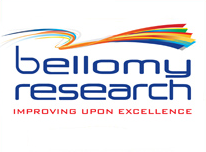 Bellomy Research uses leading-edge analytical techniques to create customized approaches to address marketing and business questions. As research practitioners, they begin with business issues and take an empirical approach, with the objective of blending statistical science with knowledge and experience to get the right answers to the right questions.
Volvo

The Volvo Group is one of the world's leading manufacturers of cars trucks, buses, construction equipment and marine and industrial engines. The Volvo Group, which employs about 115,000 people, has production facilities in 19 countries and sells its products in more than 190 markets.
Direct Dispensing

Direct Dispensing, Inc is a pharmaceutical dispensing solutions company, which has developed a label and package with two main objectives: to reduce dispensing errors and to reduce the labor involved in dispensing.


Remington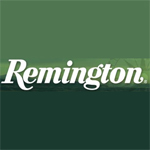 Remington Arms Company, LLC, produces and sells sporting goods products for the hunting and shooting sports markets, as well as military, government and law enforcement markets.
It distributes its products throughout the U.S. and in over 55 foreign countries..
Wachovia

Wachovia was a diversified financial services company based in Charlotte, North Carolina. Wachovia was the fourth-largest bank holding company in the United States based on total assets. Wachovia provided a broad range of banking, asset management, wealth management, and corporate and investment banking products and services.
Data Masters

For over 40 years, DataMasters has been on the leading edge of the professional services industry in the Southeast - providing timely, flexible solutions to your staffing challenges. If you're looking for top-tier technology talent and expertise on demand,
Landmark Communications

Landmark Communications is a privately held media company specializing in broadcast television, newspaper publishing, internet publishing, software and data centers.
Rockingham County Chamber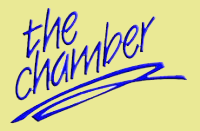 The mission of the Rockingham County Chamber of Commerce is to enhance the business environment with advocacy, mentoring, and education and to promote economic growth.
Childrens Internet

Childrens Internet gives our children the opportunity to experience all of the benefits and wonderment of the internet, in an age-appropriate environment, while shielding our children from dangerous, inappropriate content and communications.
Intuit

Intuit's array of flagship brands reflects the growing number of ways we help people solve their important problems. Whether helping balance a checkbook, run a small business, or pay income taxes, Intuit's innovative solutions have simplified millions of people's lives.
MCI

MCI was an American telecommunications company that was the second-largest long-distance provider in the U.S. From the early 1990s on, MCI's network was an integral part of the global Internet backbone as they led the way into today's online technologies.
General Media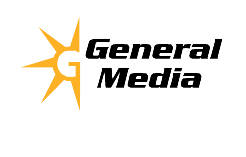 This print house published a number of prestigious magazines including; Compute!, Omni, Four-Wheeler, and Longevity